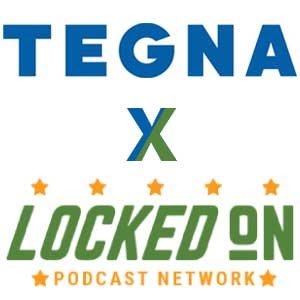 TechNexus portfolio company Locked On Podcast Network has been acquired by Tegna, a TV station group with 160 shows produced on a daily basis covering several pro sports leagues and over 30 college teams.
Locked On Podcast Network was founded in 2016 by Utah Jazz radio voice, David Locke. Originally only a single podcast, the company has seen tremendous growth since their inception and now is one of the largest podcasts networks in the country, as well as a leader in the sports podcast arena.
Locked On joins the portfolio by way of Podfund (now managed by TechNexus) and further demonstrates our belief that emerging technologies are enabling the creator economy to disrupt industries, corporate leaders, and traditional means of content distribution. Emerging media ventures, like Locked On, that achieve high-growth and traction through unique business models will play a significant role in the next evolution of the industry.
"I've never been through anything like this…This has been the most rewarding thing I've ever done, and the most stressful thing I've ever done," said Locke on the acquisition.
"We're really happy for Locked-On and the team," said TechNexus Managing Partner, Andy Annacone. "It's a great match for growing the company in the future and a strong exit… for Locked-On, given its business model, Tegna is a great platform to expand commercial opportunities and scale the company further in local markets."
Locked On publishes over 600 podcast episodes weekly, generating around 8 million listeners a month. The sports podcast network saw its podcasts downloaded more than 80 million times in 2020, showcasing the company's ability to navigate through COVID-19. Locked On will continue operating as a stand-alone company and recently signed a deal with broadcast radio company Entercom Communications to publish original podcasts for their new BetQL Audio Network.
More coverage of Locked On's acquisition can be found on Variety and Businesswire.
TechNexus has made hundreds of investments in great startups with several in the sports/fitness and live event industries. Checkout our portfolio or subscribe to our newsletter for more news and insights.